Southeast Alaska; 2 hours north of Seattle or 1.5 hours southeast of Anchorage by jet. Population: 29,000. Visitor Information: Juneau Convention and Visitors Bureau, 800 Glacier Avenue, Juneau, Alaska 99801; Toll Free (888) 581-2201; Email: info@traveljuneau.com; Website: www.traveljuneau.com


Alaska's Capital City since 1902, Juneau is located in the heart of the famous Inside Passage on Gastineau Channel. The Tongass Rainforest climate provides Juneau with lush terrain and vibrant wildflowers. Early settlers included miners during Alaska's gold rush and Russian fur traders. Long before the gold rush that resulted in the town you see today, Juneau was home to the Auk band of Tlingit. The main village was located at Auke Bay, just a mile west of the current ferry terminal.

Each summer, members of the Auk tribe would travel to a summer fish camp at the mouth of Dzantiki Heeni, a stream that is now called Gold Creek, to fish for flounder. In fact, the gold rush to Juneau that began in 1880 might never have occurred had it not been for the Auk and their chief Kowee, who insisted that Joe Juneau and Richard Harris look for gold in this area.

Southeast Alaska has been home to the Tlingit, Haida and Tsimshian First Nations for thousands of years. Though their languages differ, the three share common art, ceremonies and legends—all of which have been shaped by the land and sea.

Descendants of the Auk and others from this region are prominent in the social and political fabric of modern day Juneau. Native art and culture can be experienced all through the town. There are totems in many public places, murals and sculpture on the walls of buildings, shops featuring carvings and original works of art and opportunities to learn about the region's rich native culture through movies and theatrical presentations.

There are several totem poles and historic buildings on the National Register located in the downtown area. The City Museum has a complete list and detailed map. Following are a few of the totem poles and their approximate locations:


Stephen Jackson's Raven and Tl'anax'eet'ak'w (Wealth Bringer) Totem - located in the Mount Roberts Tramway Station.

Harnessing the Atom Totem Pole - outside the City Museum on the Calhoun Street side.


Four Story Totem Pole - outside the City Museum.

Friendship Totem Pole - lobby of the courthouse building, 4th and Seward.

The Old Witch Totem Pole - main lobby, 8th floor of the State Office Building.

The Governor's Totem Pole - outside the Governor's Mansion, 716 Calhoun St.

Raven and Eagle Totem Poles - Village St. & Willoughby.

Wooshkeetann & Auk Tribe Totem Poles - outside of Centennial Hall.

Juneau clings to the base of two 3,500 foot mountains. Behind the city lies the 1,500 square mile Juneau Icefield, the source of 38 separate glaciers, including Mendenhall Glacier, Juneau's "drive up" glacier.

Juneau is Alaska's third largest city and the hub of commercial business for Southeast Alaska. The city is very easy to access, even though there are no direct roads or rail links. Jet service is provided daily and ferries of the Alaska Marine Highway system ply the Inside Passage offering vehicle and passenger connections into Juneau from other Southeast Alaska communities, as well as Prince Rupert, British Columbia. In addition, Juneau boasts over 475 cruise ship landings with more than 375,000 passengers during the cruise season of early May through the end of September.

Upon arriving at Juneau International Airport or the Auke Bay Ferry terminal, getting around town is easy. There are several good cab companies and all charge the same rate due to city ordinances. Some hotels provide free airport shuttles. A local shuttle service provides transfers from the airport to downtown for a small fee. Rental cars are available at the airport. Some will offer a free pick up from the airport to other locations. Once in Juneau, there are a variety of regional air taxi operators available for scheduled and chartered flights to nearby attractions and smaller towns.


Visitors will want to explore Mendenhall Glacier and Tracy Arm Fjord, visit Admiralty Island National Monument, which features one of the largest concentrations of brown bear in the world, DIPAC Fish Hatchery, Alaska State Museum and St. Nicholas Russian Church. Juneau flightseeing excursions feature spectacular scenery, and abundant wildlife inhabits areas in and around the city. The downtown area is served by Goldbelt Mount Roberts Tramway, where wilderness is instantly accessible.

Vacationers can also enjoy hiking throughout the Juneau trail system or skiing during the winter at Eaglecrest Ski Area. Outdoor enthusiasts will love Juneau's extraordinary kayaking, dogsledding, rafting, biking, hiking and glacier hiking opportunities. Winter enthusiasts will enjoy snowboarding and downhill, cross-country and heli-skiing.

Guided sport fishing from April through September is available for trophy anglers as well as rookies. Take to the seas for a whale watching or fishing adventure and explore the Inside Passage aboard one of the charter services based in Juneau. Icy Strait offers unprecedented whale watching. Whales are in the Juneau area year-round. However, from April to November is when the majority of humpback whales return to the waters of the northern Inside Passage.

The waters surrounding Juneau hold a wealth of sea life rivaling the gold in the mountains. The seafood that Alaska is famous for can be caught throughout the Juneau area. Alaska king or chinook salmon are known for their incredible size. Silver or coho salmon are known for their superior strength and ability to fight. Pacific halibut often weigh in excess of 100 pounds. Dolly Varden, cutthroat and steelhead trout are found in the rivers, lakes, streams and saltwater shoreline areas. Juneau is also a flyfishing paradise. Local fishing charter companies offer half and full-day excursions for fly and deep sea fishing in Alaska's prime fishing territory.

Juneau has a variety of accommodations ranging in style from quaint bed and breakfasts to modern hotels. Wilderness lodges for fishing and outdoor adventures are also accessible from Juneau. Campgrounds are located near the ferry terminal and also near Mendenhall Glacier in town.

Located 22 miles north of downtown Juneau at 21425 Glacier Highway, the Shrine of St. Thérèse has welcomed people for over 75 years. Dedicated to St. Thérèse of Lisieux, the patron saint of Alaska, missionaries and the Diocese of Juneau, the beautiful grounds surrounding the beach-stone chapel offer peaceful lodge and cabin accommodations.

Juneau-Douglas City Museum

Juneau-Douglas City Museum is located at the Veterans Memorial Building across from the State Capitol building at Fourth and Main Street. With more than 6,000 historical and fine art objects, special exhibits on the greater Juneau area's history and culture change frequently. Trail guides and a free historic guide of Juneau are available in the gift shop that also features photography and books by local artists and writers.

Enjoy two totem poles in the small, beautifully landscaped park and view Alaska's Capitol building. The Museum building was constructed in 1951 as a library and dedicated to Veterans of Foreign Wars. It was the first building in Alaska to be constructed specifically as a library. On this site on July 4, 1959, the first Alaska State Flag was raised celebrating statehood, and a 49-star flag still flies there.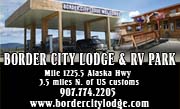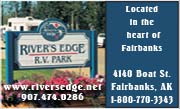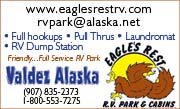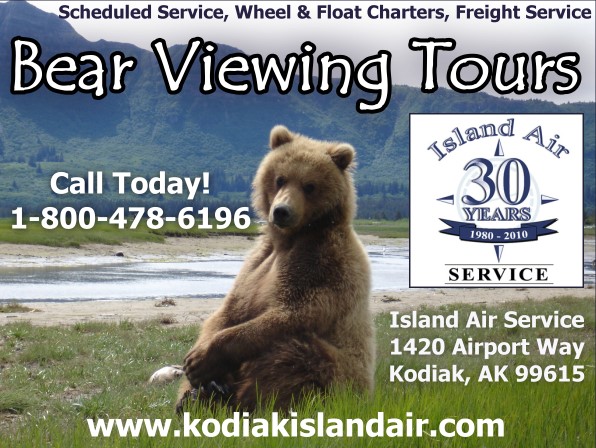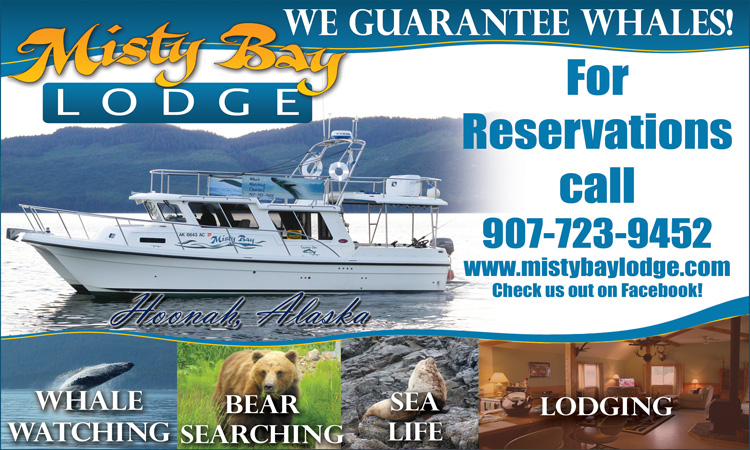 © 2018 Travel Guide. All rights reserved. No part of this site may be reproduced without our written permission.