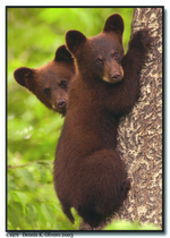 Northwestern tip of Prince of Wales Island, 145 air miles south of Juneau and 98 air miles northwest of Ketchikan. There is no road, with access only by boat or float plane. Population: 63. Visitor Information: Port Protection Community Association at (907) 489-9241 P.O. Box PPV, Ketchikan, AK 99950.



Port Protection is a small fishing community situated within the vast Tongass National Forest, at the northern tip of Prince of Wales Island. The waters of El Capitan Passage off Port Protection provide for some of the best halibut fishing anywhere in the world and teem with trophy salmon, huge ling cod, red snapper and black rock fish. Imagine the thrill of landing a fish twice the size of a man! Area business can professionally clean, freeze, vacuum seal and box your catch and have it waiting on the dock.


Kayaking or boating alongside the largest temperate rain forest in the world, uncrowded bays and channels allow for close viewing of a host of marine and forest wildlife, including whales, porpoises, sea lions, otters, puffins, eagles, bears and wolves. Berry bushes and beautiful Alaskan wildflowers grow in profusion beneath the stately boughs of old growth cedar, hemlock and spruce trees. Nearby seashore caves beckon to be explored.


The town has a general store, post office, laundry, food processing dock, liquor store, hardware store and restaurant.

© 2017 Travel Guide. All rights reserved. No part of this site may be reproduced without our written permission.