Situated on the south shore of Great Slave Lake, at the north end of Hwy 2; 462 miles northwest of Grande Prairie, AB; 296 miles south of Yellowknife and 70 miles north of Alberta border. Scheduled air and bus service daily from Edmonton (638 miles) and other points, with summertime barge service to the northern communities via Hay River access. Charter plane service is available, including sightseeing or fishing excursions on the float and ski planes common in the North. Population: 3835. Visitor Information: Town of Hay River, Phone: (867) 874-6522. Hay River Chamber of Commerce, Suite K, 10 Gagnier Street, Hay River, Northwest Territories X0E 0R0; Phone: (867) 874-6522 or (867) 874-3180; Website: www.hayriver.com


A trading post was built on the bank of the east channel of the Hay River in 1868, where a group of Slavey people set up a settlement of semi-permanent dwellings and gardens in the 1880s and introduced cattle in 1892-93. An Anglican mission was built in 1893, followed by the completion of St. Peter's Church in 1909, which was the residential school for the Diocese of Mackenzie until 1937. In 1939 a trail was opened from Grimshaw, Alberta to Hay River to supply the gold mines in Yellowknife and the first cat trains were established to haul the freight. This initiated the development of the commercial fishery on the Great Slave Lake and fishing families began to settle on Vale Island in the late 1930s and on the west channel in 1949. Hay River remains an important barge port for the entire Mackenzie River system, all the way to the Beaufort Sea in the western Arctic.

Fishing on the Hay River begins shortly after the ice moves out, peaks in mid-June and lasts all summer. Walleye and northern pike are a common catch, as well as trophy lake trout, whitefish, goldeye, inconnu or the feisty Arctic grayling. Excellent fishing opportunities exist right in town; cast from shore, rent a canoe for a leisurely paddle down river or embark from Vale Island at the Porrit Landing Boat Launch. With Slave Lake as base camp, the abundance of lakes and rivers in the entire South Slave Region may be thoroughly explored. Many outfitters offer guided fishing tours on Great Slaver Lake, to the legendary East Arm and other remote locations.

Hunters can partake in expeditions virtually year-round, although regulated seasons vary by species and geographical area. In order to hunt in the Northwest Territories, one must be a local resident for a minimum of two years, or be accompanied by a licensed outfitter. Hay River guides offer one of sport hunting's most unusual and challenging adventures in the Wood Bison safari, as well as opportunities to hunt black bear, caribou, lynx, wolf, game birds or marten in this spectacular region of boreal forests carved by turbulent rivers.

In winter, the Hay River Golf Club transforms into the Nordic Ski Club, which offers a number of events and races throughout the season, with 15 kilometers of groomed trails for cross country skiing and snow shoeing, well lit for nighttime excursions. The Town of Hay River provides maps of the surrounding area for snowmobile exploration around pressure ridges and jagged ice on Great Slave Lake, along stretches of the Hay River or out in the boreal forest among wildlife trails. For racing enthusiasts, the Hay River Snowcross Association hosts an open race at the Speedway in late November or early December every year.

Hay River is situated directly in the Aurora Borealis viewing belt, with spectacular displays of Northern Lights commonplace between late August and October and again in February and March. An estimated one trillion watts of power are generated by the collision of solar winds and the earth's magnetosphere, hovering as little as 60 miles above the North Pole. The native Dene metaphysical explanation is that the power and beauty derive from the presence of spirits.

Two Dene First Nations bands live near Hay River, providing a strong continuum of aboriginal culture and tradition. The West Point First Nations group is an independent community on Vale Island and the Xatl'odehchee First Nations, or Hay River Reserve is located on the east side of Hay River. A number of festivals are hosted by these communities, including Treaty Day on June 11th, National Aboriginal Day on June 21st and the K'amba Winter Carnival at the beginning of March. The Dene inhabiting the vast reaches of northern forest all the way to the Arctic coast had a rich and diversified culture, which was preserved for thousands of years in their strong oral traditions. The Dene Cultural Institute, or Yamozha Kue, works to continue this heritage and to share it with others. The building was designed on the advice of Dene elders and is based on the legends of Yamoria, an important figure in Dene history.

The Hay River Heritage Centre, located in the old Hudson's Bay store on Vale Island, offers exhibits which capture the rich natural and human history of the region. A traditional fiddling and jigging contest is held at the Metis Friendship Centre. Tourists are offered accommodation and dining at several inns, bed and breakfast establishments and restaurants in Hay River. The area is a camper's paradise, with two facilities for RV and tent camping within town on Vale Island near the public beach and RV stalls at the Hay River Golf Club, the only grass course north of the 60th parallel.

Camping in the surrounding forest is accommodated at the following campgrounds: Twin Falls Gorge Park 30 miles south of Hay River at Louise and Alexandra Falls, Lady Evelyn Falls Park near the community of Kakisa and Little Buffalo River Territorial Park on Hwy 6 toward Fort Resolution. A short distance west of Hay River, Kakisa River and McNallie Creek Falls are among the numerous Day Use facilities located along Hwy 1; most are maintained by the government and located in areas with historical significance. Hay River celebrates Heritage Days at the start of the summer fishing season to bless the fleets that will be traveling out, usually in mid-June. Accompanying activities include Casino Night, Giant Bingo, Fish Fry, Adult Dance and a 3-log raft race. Canada Day is observed on July 1st with a float parade and fun activities for all ages.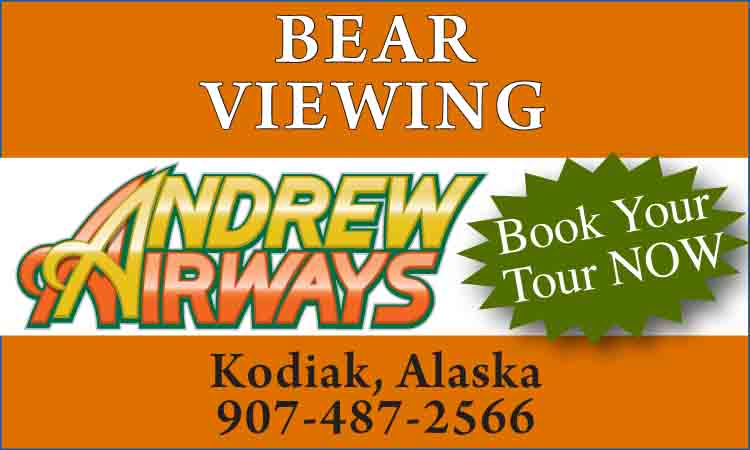 © 2019 Travel Guide. All rights reserved. No part of this site may be reproduced without our written permission.