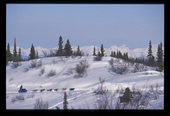 THE 1000-MILE

INTERNATIONAL

SLED DOG RACE

The Yukon Quest is one of the most exciting and demanding winter events in the North. The starting point for the international race alternates between Fairbanks, Alaska and Whitehorse in the Yukon, winding for 1000 miles through some of the most rugged and remote terrain in the world, including four mountain ranges and frozen sections of the Yukon River.

Some 25 to 30 mushers and as many as 400 dogs follow routes used over a century ago during the Klondike Gold Rush by prospectors, trappers and mail carriers. The journey spans two weeks and is held annually in February, during the coldest period of the harsh arctic winter. Since its inception in 1984, the Yukon Quest has attracted competitors from all around the globe vying for the top prize, as well as hosts of viewers at checkpoints on the trail. Defying the odds is part of the appeal of the race and of the culture of the north itself.

There are many viewing opportunities along the route, from roadside and bridges, campgrounds and lodges and within townsites. In years the Quest begins on the Chena River in Fairbanks, there are dog drops at Two Rivers, Central and Slavin's Cabin in Alaska and at Scroggie and McCabe Creeks in the Yukon. Checkpoints are located at Mile 101, Circle City and Eagle, Alaska and Pelly Crossing, Carmacks and Braeburn, Yukon.

In the relatively short distance between Two Rivers and Central, teams ascend two passes, including 3685' Eagle Summit, a section in which past races have been won and lost. Mushers have been known to make several trips over the summit carrying gear themselves, providing their dogs with an empty sled to pull up the demanding incline. There is a mandatory 36-hour layover in Dawson City following the descent from 3420' American Summit, where teams have been lost in whiteouts, before tackling the 4002' summit of King Solomon's Dome.

The Junior Yukon Quest is a distance race for young mushers age 14 – 17, covering 120 miles of the route out of Fairbanks over two days. Yukon Quest 300 is a mid-distance race designed as a qualifying race for rookie mushers interested in entering either the Yukon Quest or the Iditarod. It begins several hours after the last Yukon Quest team is out of the starting chute, in part to take advantage of the Quest's veterinary care and the presence of race officials and to experience checkpoint race procedure for checkpoints and dog drops.

The Visitor Reception Centre in Whitehorse at 2nd Avenue and Hanson Street has Yukon Quest videos for viewing. For up-to-date information on the Yukon Quest in progress visit the website at: www.yukonquest.com or call the Yukon Quest Fairbanks office at (907) 452-7954 or the Whitehorse office at (867) 688-4711.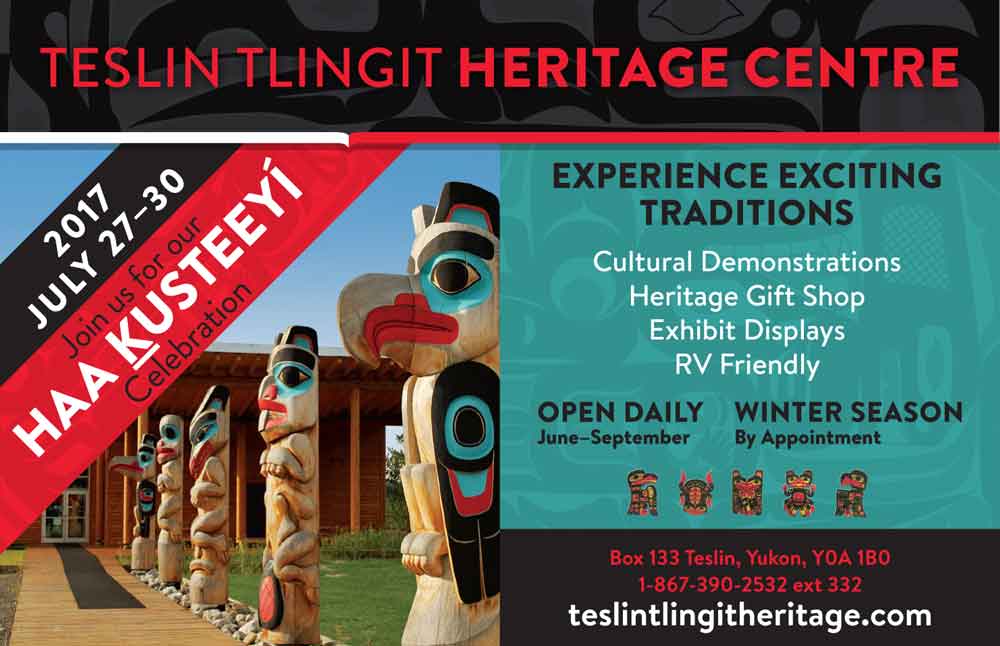 © 2023 Travel Guide. All rights reserved. No part of this site may be reproduced without our written permission.